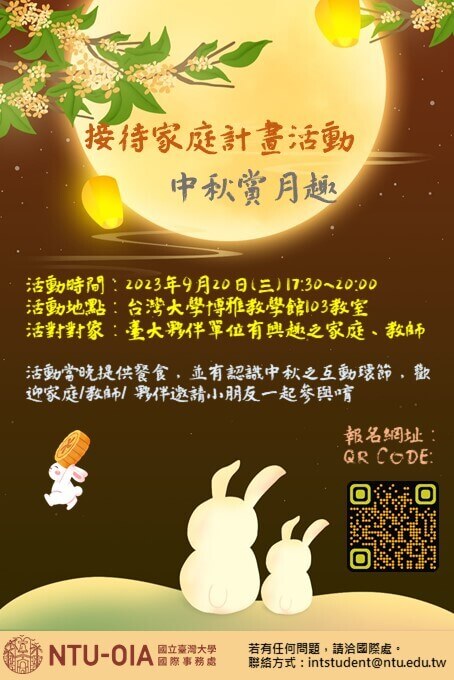 NTU Host Family X Moon Festival gathering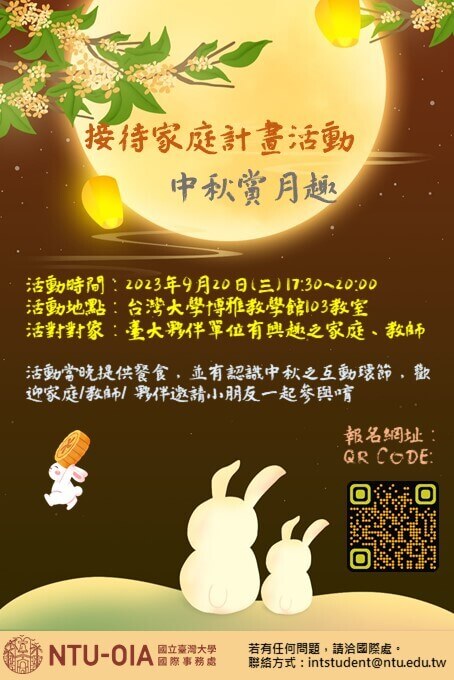 NTU Host Family  X Moon Festival events
September 20, OIA will be holding NTU Host Family  X Moon Festival events to include host family and international students all together. 
If your family members are interested in building friendship with NTU international students, do not hesitate to sign up for the event dated September 20. 
Friendship allies with NTU OIA will be mostly welcome to join the program.
If you have further inquiry, please contact via intstudent@ntu.edu.tw 
Success
You have registered successfully, please confirm your mailbox